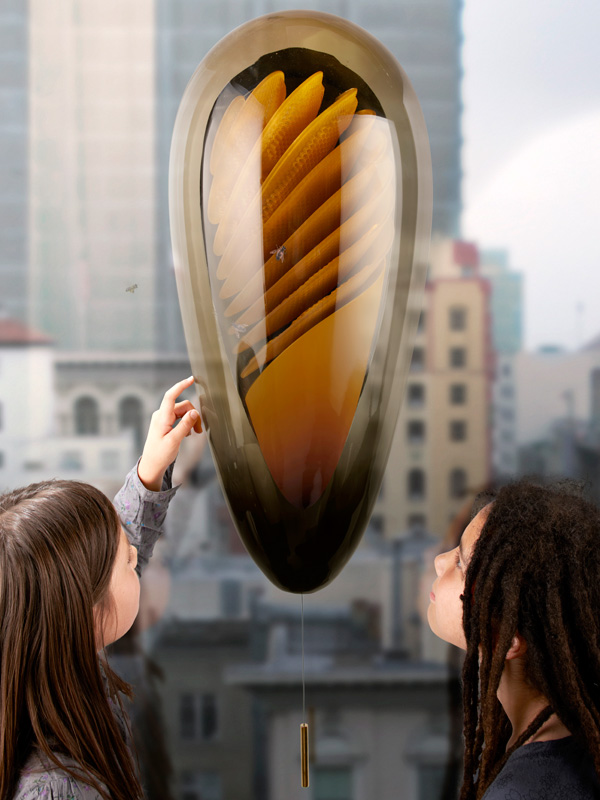 Yanko Design created this beautiful observation hive but… Hmmm…really…?
They could have really used a balling beekeeper that knows observation hives on this project.
From the outside the hive looks awesome, but the bees would make an absolute mess out of this thing in about a week. During the nectar flow that thing would be a nightmare of burr comb.
Their comb is in the wrong orientation, bees build according to gravity not horizontally.
And what's up with the glass shell "filtering light to let through the orange wavelength which bees use for sight". Not sure I'm buying that… I'd have to look into that one, curious — it's a question for Eric Mussen.
Smoke can be released into the hive to calm the bees before it is opened, in keeping with established practice. I guess the hive doubles as a vaporizer? Epic! Regardless, I still want one. Santa…?
Scroll down to about half the page: http://www.yankodesign.com/2011/10/21/the-microbial-home/